Fashion has no shortage of reasons for one to criticize it. From being one of the most wasteful industries in the world, to being accused of vanity and lack of depth, our preoccupation with clothes is quite frankly absurd (Balenciaga Crocs, here's to you kid). Yet— fashion is a key part of modern society. William Klein's 1966 satirical movie Qui êtes-vous, Polly Magoo? (Who Are You, Polly Magoo) is one of those cheekier manifestations of fashion's absurd nature.
The film opens with a fashion show. Tall, slender models slink about the room wearing sharp, pointy, abrasive metal contraptions. The "clothes" are positively unwearable, as the sheets of metal are quite literally fitted to the models with bolts and screws.
The audience of the fashion show is a mix of fashionistas, the wealthy elite, and the press. Onlookers swoon in approval as the models clang through the room in stiff metal sheets.
"Brilliant! Uncomfortable, but what can you do?" exclaims one audience member.
The film was dreamed up by William Klein, an American-born photographer, and filmmaker who had a successful career in fashion. He achieved widespread acclaim for his work as a fashion photographer, even shooting for Vogue in the 1950s.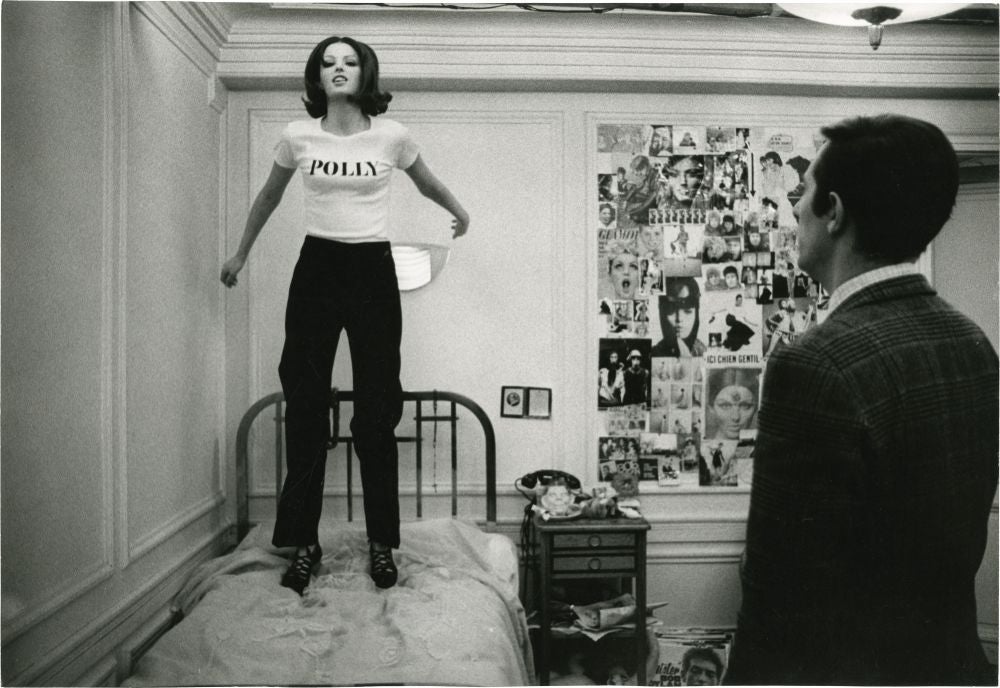 One designer featured in the film is the work of Agnès B. Costume historian Chris Laverty noted that "The Agnès B look is simple– or more accurately, it defines simplicity." Starting in the 1960s Agnès curated a style all her own, as Laverty described, including "striped T-shirts, long coats, mismatched skirts, sweaters…" and very beatnik energy. The look has been reworked again and again in the classic cyclical nature of fashion and trickled down to fast fashion labels like H&M and Topshop.
The film's official costume designer, however, was William Klein's wife Janine Klein. All of the looks in the film have some reference to fashion in the flesh, from the clanking collections of Paco Rabanne, cameo appearances by fashion photography icons like Richard Avedon, Jeanloup Sieff, Louis Faurer. The crew of industry characters is complete with a famed magazine editor, Miss Maxwell (think Diana Vreeland), who claims "Fashion is dead! Long live fashion!"
The film is hilarious, whip-smart, and a sharp poke at a soft target. For an industry that millions of people take quite seriously, fashion is super fun to giggle at. But even in its awkward moments, it's still an art form to behold.